Listen to the Interview with Vianna Stibal –>
The theme for April is
SELF HEALING
on
NO OUT THERE
.
My Guest this Wednesday, April 8th is the energetic, magnetic, founder of the technique ThetaHealing™, Vianna Stibal.
ThetaHealing™
is best described as a way to tap into clear answers. It also enables the participant to find limiting beliefs and change them instantly. No long goals, no reading affirmations, no voodoo who-do, just a simple realization and decision to change them and then
witnessing
the Creator instantly change them. The Four Level Belief Work was shown to her to help her clients.
This is the same THETA which Asara Lovejoy accesses with
The One Command
and
Commanding Wealth
. As a Matter of Fact, it was my use of
The One Command
and having Asara on the show where she mentioned she had been trained by Vianna, that I began my quest to have Vianna on the show!!!
I also then PURCHASED AND READ two of Vianna's books,
Go Up and Work with God
and her then new book
ThetaHealing
. In both books she describes discovery and use of ThetaHealing and how she was healed. She also reveals to the reader how to access Theta and how to use it to clear dis-ease at the cellular level and more!
So, if you are in need of a healing, JOIN US!
Wednesday, April 8th
9pm EST, 8pm CST, 7pm MST, 6pm PST
www.no-out-there.com/talkshow
1-646-716-9798
---
Find Out MORE about
No Out There
and
For The LOVE of

Money
: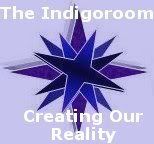 April 13th
–
The
Indigo Room
– 1pm EST hosted by Sydney Chase
April 25th
– The Greg Norman Show – 1pm EST Greg Norman host
www.Universal7radio.com
401-273-16734
.
In the meantime, Have The Very Best Moments YET of Your Eternal Life
9pm EST, 8pm CST, 7pm MST, 6pm PST
1-646-716-9798
P.S. I really do look forward to hearing your voices, questions and comments on the LIVE shows.
P.S.S. I also like reading and responding to your comments in the Chat Room while the show is on and reading your Ratings and Comments AFTER the show.
P.S.S.S. If you missed any of the shows last month, topics below are what you've been missing!
Filed under: Health & Well-being, No Out There Talkshow, self-help, Spirituality, Go Up And Seek God, Go Up and Work with God, Greg Norman, Self-Healing, Stop The Blame Game, Sydney Chase, The Greg Norman Show, ThetaHealing, Vianna Stibal, www.no-out-there.com/products, www.no-out-there.com/talkshow, www.theindigoroom.com, www.thetahealing.com, www.universal7.com, www.viannastibal.com